Our Vision - Thriving communities that are intentionally diverse, inclusive and equitable.
Our Mission - Building human bridges by overleaping boundaries:
Connect collaborative partners
Mobilize strategic solutions
Achieve global common good
Our History
Boundless Impact formed in 2012 as a 501(c)(3) nonprofit organization to support the Global Schools Network, a consortium of K-12 school districts in North Carolina strategically focused on strengthening international education. The organization expanded its mission and program offering under the leadership of founding board chair, Dr. John A. (Pete) Eberhart, former Superintendent of Greensboro City Schools prior to the merger with High Point City Schools and Guilford County Schools. Celebrating our 5-year anniversary in 2017, our board of directors and staff are embarking on an exciting new strategic plan which we are eager to implement. With a goal to unite our fractured world, Boundless Impact drives inclusive leadership and innovation initiatives across commerce, education, civic and faith networks to unite and unleash prosperity for all communities.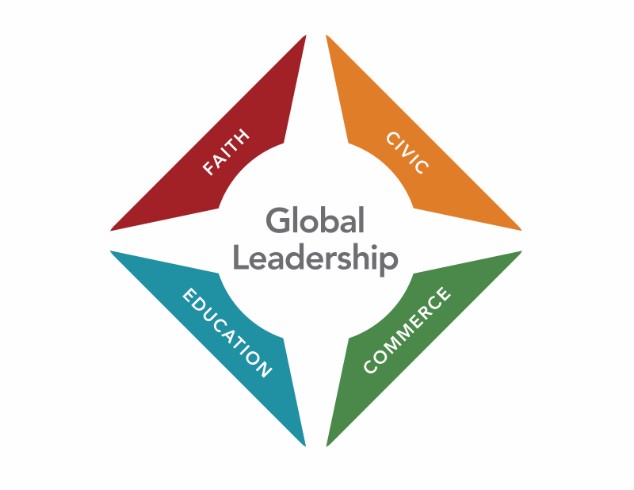 Guiding Principles:
Connect Sectors

Develop Global Perspectives
Innovate through Diversity
Integrate Faith
Drive Network Solutions
Multiply Impact